Welcome to Pacific Veterinary Hospital located in Portland, Oregon 💞 Where Pets are Family!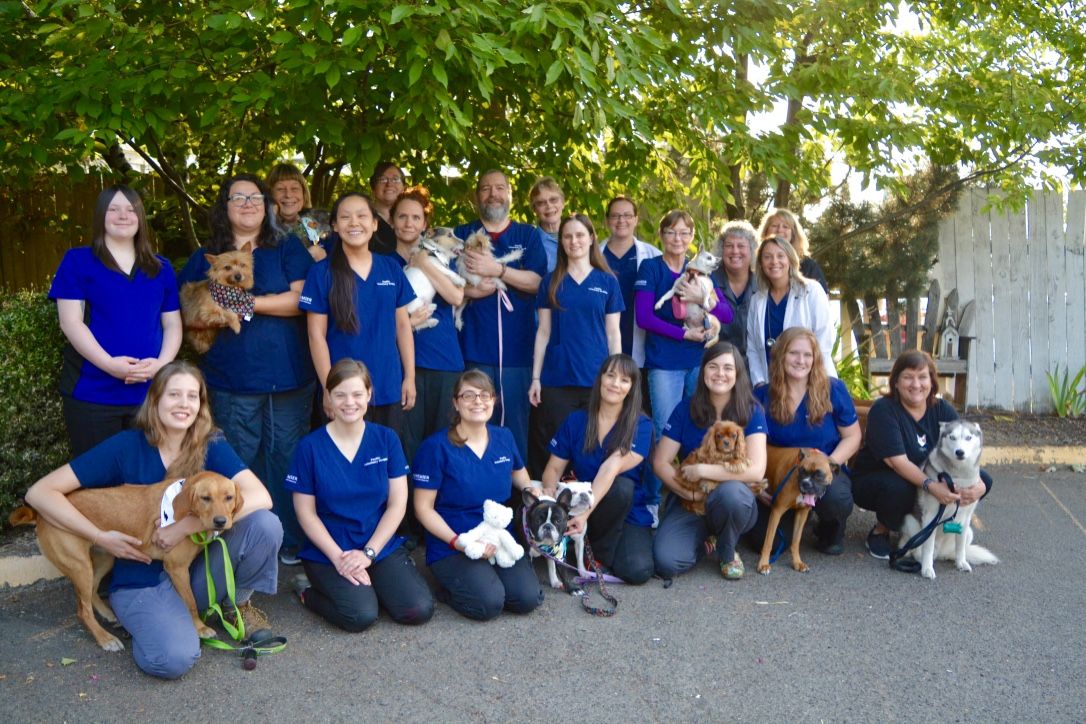 Just like you, we think a pet plays a very special role in a family and at Pacific Veterinary Hospital, we consider our pets to be our babies too!
At our full-service, cutting edge companion animal hospital located in beautiful Portland, Oregon, we treat each and every pet like they are our own! Our team is entirely devoted to becoming a trusted partner in your pet's healthcare during every lifestage of their time with you.
Pacific Veterinary Hospital provides not only top quality medical and surgery options available for your furry family member, but we also provide day & overnight boarding and pet baths too!
📲Call
(503) 246-3373
to schedule your pet's next
nose-to-tail
exam
at Pacific Veterinary Hospital, where pets are family!
Nose-to-Tail Pet Exams
Going to the vet should be a pawsitive experience for both you and your pet!

Plenty of treats and maybe even a photo session for our Facebook or Instagram pages come with all our veterinary visits! Pets are a part of the family, so best advice is to get them in to see us at least once a year for a complete wellness check. Your pet may not be able to tell you if something's wrong, so we'll give your furry family member a thorough nose-to-tail examination to discover the source of any problem, or to prevent one from happening.
Our Happy Clients
"These people deserve 10 stars. They are amazing. Compassionate and Caring."

- Lisa Berglund

"We have been going to Pacific Vet for the past 20 years. Our kitties have always received fantastic care."

- Laura Ozyp Vartanian

"We have been using this facility for 13 years with out two Cockers and have received excellent care and timely assistance whenever we required a quick appointment. Every Vet we worked with was top notch and clearly cared about our dog and us. Can't say enough positive things about this facility."
-

Skip Greene